Zeebop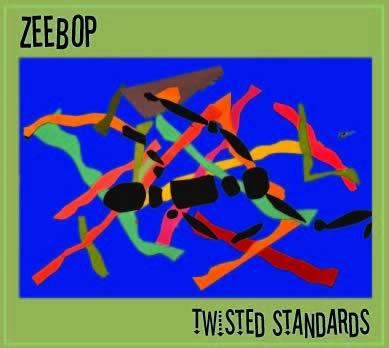 Zeebop is an instrumental group that combines jazz, Latin-infused music, funk, blues and rock, fueled by a spirit of improvisation.   Zeebop offers an acoustic straight-ahead jazz version and an electric funk and blues version. Zeebop's acoustic version offers standards from the jazz canon by Duke Ellington, Miles Davis, Charlie Parker, Thelonious Monk, Wayne Shorter, Pat Metheny, Wes Montgomery, John Coltrane, Horace Silver, Herbie Hancock and others, jazz versions of show tunes and popular songs by composers such as Richard Rodgers, Lorenz Hart and George Gershwin, and bossa nova tunes by Joao Gilberto, Antonio Carlos Jobim and other Latin composers. Zeebop's electric version offers numerous blues standards and modern funk classics, powered by tight grooves, melodic interplay and thunder from the bottom.  The bands slogan in "modern jazz with heart, soul and swing, served with a slice of funk".
In September 2009, Zeebop released its first CD, Twisted Standards, which it recorded at Katzen Studios in Washington earlier that spring.  The album consists of eight classic tunes from the jazz canon, some old ("Stella by Starlight"), some very old ("Dear Old Stockholm") and some fairly new ("Phase Dance").  The Album includes musicians Gregg Ivers, Mark Caruso, Justin Parrott and Pablo Grabiel.
You can sample the album below and purchase the album from Amazon, Digistation, I-tunes or CD Baby.  Or you can purchase the album directly on the band by contacting Pablo Grabiel through the contact tab on this website or visiting the the Zeebop website listed below.
-
Buy it now!
www.zeebopmusic.com
www.grabielismo.com/zeebop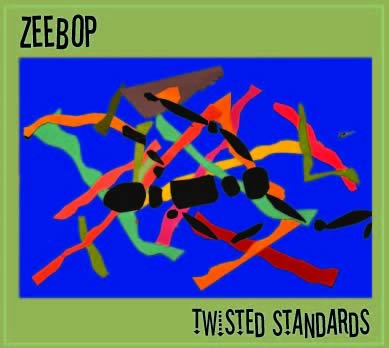 Mr. PC
CONTACT PABLO: (202) 441-8344 | info@pablograbiel.com | Contact via Website